This first webinar that took place on Friday 27 November 2020 is part of trilogy. It focused on digital skills and tools to enhance the CREATION process. The other two to be organised during the 1st semester of 2021 will be dedicated to the PRODUCTION and DISTRIBUTION processes.
Technology is just a means to an end. We gave the floor to five professionals, pioneers in their field. We discovered through their 'real life' experience and insights how they acquired their digital skills and put them into practice. The goal was to inspire participants to start experimenting and learning new SMART skills. Let's stop talking let's start walking.
For its first digital skills webinar, Creative Skills Europe wasproud to welcome an exceptional line-up of speakers:

Andrea Pejrolo – Italy/United States
Chair of the Contemporary Writing and Production Department at Berklee College of Music in Boston. A music producer, a composer for Film, TV, Multimedia and web based content, a writer & teacher.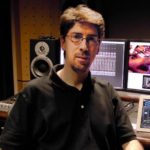 How you can become a better artist with just a handful of tech? Let's democratize creativity.

SMART SKILL: Take your tablet and let's turn it into a recording and music production studio. How lightweight digital tools can open up new possibilities during the creation process.

Lucy Askew – United Kingdom
CEO/Creative producer at the Creation Theatre Company.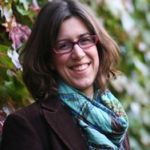 There's always something good coming out of something bad. How we created a new Theatre Game Play thanks to ZOOM.
SMART SKILL: Tips & tricks on how to rehearse via ZOOM and on how to interact with your audience. How to adapt and change fast. How this will turn into a new form of storytelling.
Jago Kosolosky – Belgium
A digital pioneer and Editor-in-Chief at MO (an independent News Magazine).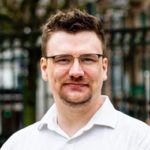 A Digital SOS guide for journalist and everyone interested in fact checking.
SMART SKILL: How to safeguard your integrity as an independent journalist, news agency and make good use of factchecking tools . Stay in tune with new technology and understand the impact on factual storytelling.
Henry Daubrez – Belgium / Chicago / Mexico
Design Director and co-founder of Dogstudio, an international award-winning firm devoted to design and technology.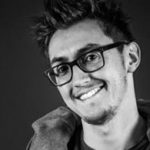 From digital to physical and beyond… How multi-disciplinary teams can boost creativity and create greater omnichannel experiences for the audience?
SMART SKILL: How to set-up a multi-disciplinary team. How to find the right people and speak the same language. Tools to collaborate across borders.
Bart Hufen – the Netherlands
Design thinker and gamification expert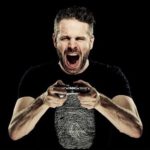 For some people the world today might feel like an 'escape room'. The world is changing fast, how to embrace change and learn new digital skills?
SMART SKILL: How to use gameplay to find new opportunities to showcase our creativity and to turn new ways of thinking into new ways of working.
The two-hours webinar combined presentations and group discussions. At the end of the webinar, and after a break, participants were also offered the opportunity to network using an innovative online tool.
During the plenary sessions, simultaneous interpretation in English, French and Spanish was available.
The Creative Skills Europe webinar series is curated by Trees De Bruyne.